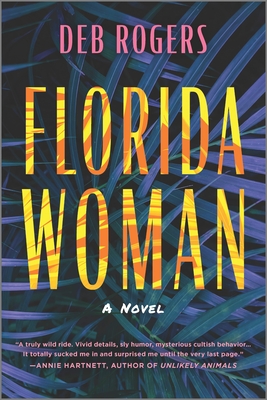 Florida Woman
Publication Date:
May 30th, 2023
Publisher:
Hanover Square Press
Usually Ships in 1 to 5 Days
Description
"Welcome to the weird world of Atlas, an animal refuge that also happens to be home to some deeply strange human behavior..." --Kimberly King Parsons, author of Black Light
Jamie is a Florida Woman. She grew up on the beach, thrives in humidity, has weathered more hurricanes than she can count, and now, after going viral for an outrageous crime she never meant to commit, she has the requisite headline to her name--and the impending jail time with it.
So when Atlas Wildlife Center, a shelter for exotic monkeys, offers Jamie the chance to take a community service sentence for the summer, it seems like just the fresh start Jamie needs to finally get her life back on track...until it's not.
Something sinister stirs in the dark palmetto woods, and secrets lurk among the three beguiling staff women of Atlas as they affectionately take Jamie under their wing. Soon, her summer is set to become material for an even stranger Florida headline than she could've imagined.
"Well plotted and satisfying." --Washington Post
"A bewitching debut." --Publishers Weekly.